Free shipping on all orders of $100.00

Exceptional Formulas for Natural Digestive Health & Wellness
Our Best Selling Formulas
Unparalleled Standards of Quality
Sourced from the finest ingredients • Validated with exceptional science


What the Professionals are Saying

"Critical Digestion is my 'go to' for digestive support with my patients. I see clinically significant results with improved digestion and nutrient absorption. I personally use it as well!"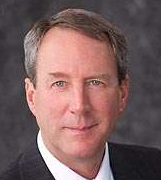 "Enzyme Science digestive products are my go-to for patients suffering from digestive issues related to enzyme deficiencies and imbalances. I trust these products to have the best quality and efficacy for my patients so I can get the best outcomes in their treatment."

"The Lypo Optimize™ formula from Enzyme Science works well for our patients needing a complete enzyme formula that is both Vegan and Kosher."
"I have found that as promised, that when a broad spectrum digestive enzyme formula is needed, the Critical Digestion formula often yields results when others have not"

This product has been tremendously helpful for our family in dealing with food intolerance issues. We have tried several products, but we have felt better using Intolerance Complex than any other digestive enzyme formula. Thank you!

I implemented this product with my clients a few months ago. There is no question that the results are astounding. We've had not one single client continue to have gastro issues after starting CRITICAL DIGESTION as part of their daily regimen. We are overjoyed at the results in our practice.

I have had great results with the product. A great aid in fat metabolism. I recommend taking it with Fat Soluble Vitamins.

I have had digestive issues for years, and spent a lot of time and energy researching and trying various products. Critical Digestion is the only one that actually works for me and my clients. I now can enjoy eating food without pain.

I have been recommending this product for my clients. I love that it has the enzymes plus probiotics and the price is great too. I will continue to stock over and over!

I recommend this affordable and high quality digestive enzymes formula for all my clients. We are so lacking in enzymes and therefor we need the good quality enzymes! We have been using Enzyme Science products for years and we trust this brand so much that we do not use any other enzymes in our practice! Thank you for what you do as a company to help all of us stay healthy!

This product has been great in helping my over all gut health. I highly recommend it!